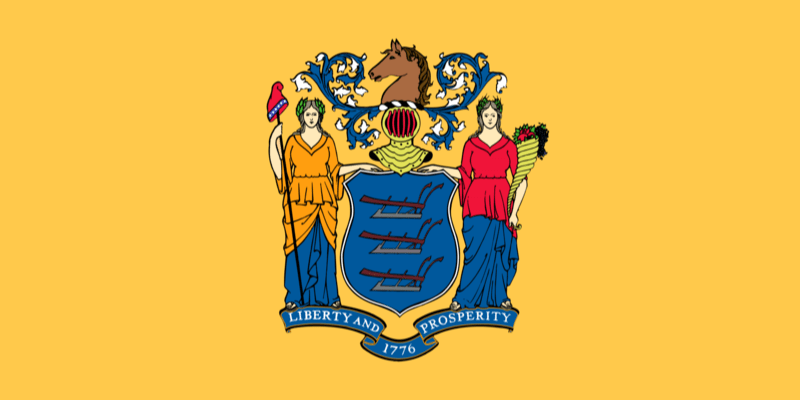 Preparing To Win
Recreational New Jersey Cannabis License
In November 2020, New Jersey voters approved Public Question 1 to amend the State's constitution to legalize the purchase and recreational use of cannabis for adults aged 21 and older. On February 22, 2021, Governor Phil Murphy signed three bills into law that would officially legalize the adult-use of cannabis and decriminalize cannabis possession in New Jersey. First, the New Jersey Cannabis Regulatory, Enforcement Assistance and Marketplace Modernization Act ("CREAMMA") was signed into law (A21). A21 effectively removes cannabis as a Schedule I drug (not federally) and legalizes personal use for adults aged 21 and over. The second was Bill A1897 that decriminalizes possession of small amounts of cannabis and reduces distribution penalties. The third bill, S3454, clarifies penalties for cannabis possession and consumption by minors. (The language in this bill corrects inconsistencies in A21 and A1897 regarding cannabis penalties for those under 21).
Adult-use cannabis sales cannot begin until the Cannabis Regulatory Commission forms rules and regulations to guide licensing, tax revenue allocation, and other aspects that will establish the foundation of New Jersey's cannabis industry. On February 25 of 2021, Governor Murphy made his final appointments to the five-person Cannabis Regulatory Commission. However, his selections failed to address mandates in the legislation that requires at least one member of the Cannabis Regulatory Commission to be a representative of a national organization "with a stated mission of studying, advocating, or adjudicating against minority historical oppression, past and present discrimination, unemployment, poverty and income inequality, and other forms of social injustice or inequality." Additionally, these selections were reportedly never filed with the New Jersey Secretary of State. These circumstances have prevented the formation of the CRC, effectively delaying the licensing process and, ultimately, recreational sales.
In early March, the New Jersey NAACP chapter issued a letter to Governor Murphy and is threatening to file a lawsuit against him in either the U.S. District Court for the District of New Jersey or Mercer County Superior Court for allegedly failing to adhere to provisions and mandates of A21. The NAACP has proposed solutions to Gov. Murphy that should pave the way for an agreement sooner than later if implemented. Once this occurs and the CRC is formally established, they will have 45 days to develop rules and regulations. After rules are issued, existing medical cannabis operators can begin adult-use sales immediately– but only if the company can prove it has sufficient supply to meet the current demands of medical cannabis patients. Currently, there are 12 licensed medical cannabis operators in New Jersey, and only 10 alternative treatment centers are listed as operational. These 12 licensees would be permitted to get an adult-use license. However, many licensees are struggling to meet existing supply demands and are currently expanding their facilities and operations.
There will be a maximum of 37 cultivation licenses for the first initial 24 months (not including microbusinesses with 2500 square feet of canopy or less) of the program, but there has been no determination regarding the total number of Class 2-6 licenses that will be available for the first round of applications. During the first 18 months of the program, restrictions against vertical-integration, including preventing businesses from holding Cultivation and Distribution Licenses, will be in place. At least 30% of licenses awarded will go to companies owned by minorities, women, and disabled veterans. Businesses located in "impact zones," municipalities negatively impacted by unemployment, poverty, and previous disproportionate marijuana enforcement activity will receive prioritization and other advantages.
New Jersey has a population of almost 9 million and is the most densely populated of all U.S. states. Bordered by New York City and Philadelphia – both of which do not currently have recreational cannabis laws. Some forecasts estimate top-line sales in New Jersey could reach up to $1 billion per year if retailers charge $350 per ounce. New Jersey is likely to be the largest recreational cannabis market on the East Coast, at least until New York and Pennsylvania introduce recreational cannabis. A21 specifies that the sales and use tax and a potential municipal tax would be the only taxes imposed on receipts from retail purchases or transfer of cannabis. Adult-use sales would be taxed at 7%, while municipalities would be permitted to charge local sales taxes up to 2%. This billion-dollar industry has the potential to bring in more than $300 million in revenue to the State of New Jersey. Estimates from the New Jersey Office of Legislative Services project more conservative estimates that forecast cannabis sales could generate up to $126 million annually once the adult-use cannabis market commences. Proceeds from excise fees and state sales tax would go to programs that will assist communities disadvantaged by cannabis prohibition. In addition to tax revenue, analysts anticipate creating approximately 22,000 jobs by 2025 from the New Jersey Cannabis Market.
Preparing To Win
Applying for a cannabis business license is a time-consuming process that requires a tremendous amount of planning, designing, and regulatory compliance preparations. With a limited number of licenses available and six multi-state operators (MSO's) who have already established their footprint in New Jersey, expect the licensing and application process to be highly competitive with little to no room for error. There is currently no estimate or timeline as to when the State will be accepting new applications; however, there is no better time than now to start planning and preparation.
Several critical undertakings should commence before the state issues a Request For Applications (RFA) to increase the likelihood of securing a merit-based license and efficiently run the project from aspiration to operation. First, create a thorough plan and budget that identifies costs (application and CapEx) and assigns responsibilities for all tasks and requirements necessary to submit a comprehensive and compelling application. Once plans and budgets are in place, the source of funds can be determined, and if needed, a fundraising plan and collateral can be created and deployed. This process can be timely and challenging and requires experienced professionals' expertise to readily secure the required capital and secure these commitments under the best possible term sheet. From there, you must identify a building or land that supports the intended use (Cultivation, Manufacturing, Distribution, Retail) located in a municipality that allows for Adult-use sales. This is becoming more challenging, with nearly 70 municipalities having already issued such moratoriums and others likely, with a deadline of August 21, 2021, to do so quickly approaching. The site and business will need to secure local approval, so initiating strategic conversations with local government and planning officials is crucial to ensuring support when applying for State licensing.
In conjunction with the steps outlined above, vetting and onboarding a team of strategic partners, advisors, and operators will strengthen the case for both the investors and regulators that will ultimately determine the company's fate. Putting together a team that looks good on paper is essential, but ensuring that the Team can perform as explained in an application has proven challenging for many conditional license holders in other states. The right mix of proven legal, financial, and operational talent with cannabis and business expertise is essential for short-term and long-term goal attainment.
As your putting these pieces in place, you'll want to begin developing content and collateral for the application based on adult-use applications from other states and the application process that is already in place for existing Alternative Treatment Centers (ATC's), including the following:
Financial Plan

Cultivation Plan

Distribution Plan

Retail Plan

General Business Plan

Banking Plan

Team Bios

Environmental Plan

Build-out Phasing Plan

Risk-Management Plan

Security Plan

Diversion Prevention Plan

Track-and-Trace Plan

QA/QC Plan

Community Engagement Plan

Labor Peace Agreement

Labor Compliance Plan

Diversity Plan

Workforce Plan

Training Plan

Waste Management Plan
There are certainly many moving pieces and components that all must fit together under regulations to be determined by the Cannabis Regulatory Commission and local authorities. Though the task may seem daunting and immense, Catalyst BC is here to help. Our Team has completed and secured over 45 applications in multiple states, including winning licenses in highly competitive and merit-based application processes. These experiences, along with decades of hands-on experience, provide insight and strategy to develop application content that is compliant, compelling, and comprehensive. There is a fine line between winning and losing; we like to say, "99 isn't 100".
Please reach out to collaboratively learn how Catalyst BC can best support your Team and efforts to secure a limited license under New Jersey Cannabis Regulatory Commission guidelines. Contact us today to learn more and schedule a no-cost introductory consultation.