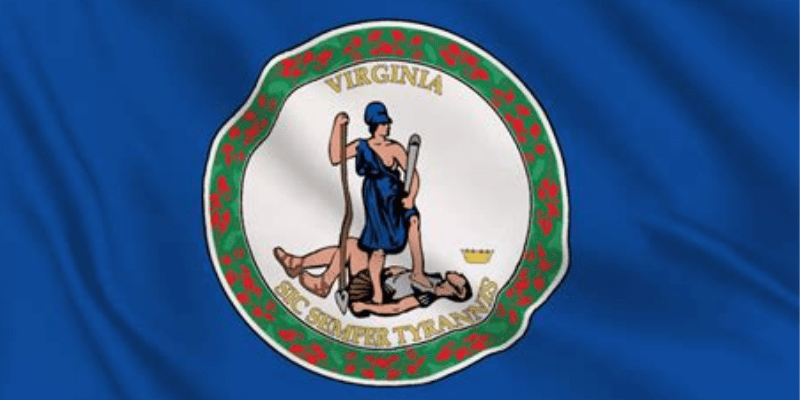 Greener Pastures for Virginia Cannabis
Virginia Cannabis License
Greener pastures continue to flourish on the East Coast as Virginia announced on Wednesday, April 7, 2021, that their Legislature had passed a bill that would legalize the possession of small amounts of cannabis. Starting on July 1, 2021, adults aged 21 and up will be permitted to legally possess up to an ounce of cannabis and cultivate up to four plants. This announcement came just one week after New York Governor Andrew Cuomo signed legislation that would legalize adult-use cannabis in New York and only 44 days since New Jersey Governor Phil Murphy signed three bills into law to officially legalize the adult-use of cannabis and decriminalize possession in New Jersey. Virginia's Senate was split 20 to 20 on Senate Bill No. 1406 until Lt. Gov. Justin Fairfax (D) cast the deciding vote in favor of the bill. The House ultimately approved the bill voting 53 to 44.
According to a summary posted by Virginia's Legislative Information System, the new law also "modifies several other criminal penalties related to marijuana, and provides for an automatic expungement process for those convicted of certain marijuana-related crimes to have such crimes automatically expunged by July 1, 2026."
The Virginia Cannabis Control Authority (CCA), the regulatory agency that will ultimately be responsible for developing and administering a regulatory structure for the cultivation, manufacture, wholesale, and retail sale of retail cannabis and retail cannabis products, is still to be established. Although adults will be permitted to cultivate and consume small amounts of cannabis beginning on July 1, the CCA has until January 1, 2024, before provisions to license commercial cannabis production and sales are enacted. SB1406 explicitly states that "no retail marijuana store licensee may sell retail marijuana or retail marijuana products to a consumer before January 1, 2024."
Without licensed production facilities and retail dispensaries, adult consumers face a conundrum when it comes to acquiring their cannabis. To legally obtain their cannabis, adults aged 21 and older may cultivate up to two mature marijuana plants and two immature plants for personal use at their place of residence. Alternatively, cannabis can be gifted or shared as long as there are no means of remuneration or separate reciprocal transaction such as an exchange of goods or services. With possession allowances capped at just one ounce, many home growers may be forced to gift or destroy some of their harvests or face potentially harsh penalties. Adults in possession of more than one ounce but less than one pound will face a simple $25 fine while possessing more than one pound can result in a felony charge punishable between one to ten years in prison and a fine of up to $250,000. However, Claire Guthrie Gastañaga, executive director of Virginia's ACLU, stated she believed the authority to grow four plants would override the possession limit. Gastañaga said, "if you are growing in your home and complying with the provisions governing home grow, and you are not out in public, then I think the one-ounce limit doesn't apply to what you have in your home," she said. However, to comply with the home-grow provisions, individuals who choose to cultivate cannabis plants must tag the plants with their name, driver's license or state identification number, and a notation that it is being grown for personal use.
By putting off retail sales until 2024, the state has plenty of time to establish its Control Authority and develop the rules and regulations that will govern the soon-to-be regulated industry. Between now and 2024, there is plenty of heavy lifting to do, and the state plans take their time establishing the industry to ensure they get it right. For now, we are left with many outstanding questions as to how the industry will come together.
According to BDS Analytics data, Cannabis sales in states with both medical and recreational programs totaled about $15 billion in 2019 and likely top $30 billion by 2024. Furthermore, Marijuana Business Daily projects that Virginia's adult-use sales will reach up to $500 million in the first full year of operation and $1.2 billion-$1.4 billion by its fifth year. With potentially millions of dollars of tax revenue at stake, it wouldn't come as a surprise for Virginia's Legislature to reverse its decision and fast track retail sales before 2024.
Despite there being a lack of specific information on the licensing process in Virginia, there is an abundant amount of information to extrapolate from other states and their regulatory infrastructure and application process available to prepare a winning application. It's highly advisable to work with a team that has a comprehensive understanding of cannabis business financials, operations, regulations, supply chain, technical writing, and project management to present a cohesive plan to investors and regulators throughout the application process. Most cannabis business applications will require a thorough business plan, detailed standard operating procedures (SOPs), proof of substantial and stable funding source(s), and property zoned for cannabis business.
The cost of starting a cannabis business is relatively high. Often applicants seeking licensure must show proof of funds as high as $2M and have $500,000+ readily available. In some states, application fees alone can cost upwards of $25,000 or more; and nearly all cannabis application fees are non-refundable. When you consider application fees, real estate, professional services, construction, equipment, consumables fixtures, security, inventory, packaging, marketing, and operating expenses, the costs can add up quickly before plants are in the ground. More than ever, regulatory agencies want proof that your company has the funding to push through these early phases to the point of profitability and beyond. Proving a legal source of funding that is sufficient to get your cannabis business started and see it through future expansion is critical for a winning application.
Many states implement strict zoning requirements for cannabis businesses, and locating a property that meets the requirements for your cannabis business can be challenging, time-consuming, and costly. States and local municipalities typically limit the number of cannabis businesses permitted to operate in a geographic region. With cannabis-friendly real estate being somewhat elusive, prime locations will fetch a premium. Location is often paramount in the success of any business and brings many benefits and advantages, and disadvantages. Starting the search early and enlisting professionals with local experience and access to off-market locations can increase your chances of success.
When you have identified a property, it's imperative to request a complete property report that shows the comprehensive ownership history, land mortgages, past uses, or any other restrictions on property use or its resources. Learning the entire property history can mitigate risk and
prevent future surprises that have the potential to set you back months. In addition to zoning restrictions, there could be specific environmental requirements unique to that parcel of land. Certain environmental conditions can impact the facility design, equipment selection, and even the operational flow.
Once you have negotiated acceptable terms and secured a conforming property, the design process can begin. This is one of if not the most important process that sets the tone for the entire operation, it can set you up for long term success or cripple your ability to operate in the black. It's easy to underestimate the time and proficiency required to design a facility capable of maintaining peak performance and producing consistent quality. The facility design process goes hand-in-hand with equipment selection, from HVAC-D to media and nutrient selection. This process requires commercial experience, care, and a high level of attention to detail. Working with a team of professionals with an extensive network can help ensure quality, compatibility, and competitive pricing when it comes to selecting equipment, supplies, and consumables.
There are many hurdles to overcome through the application process, and getting an early start is paramount to success. Partnering with a team of industry professionals that will help create a compelling, legally sound, and thorough application that maximizes the chances of being awarded a merit-based license. The Catalyst-BC Team brings together a team of experienced, knowledgeable, and passionate cannabis professionals, including award-winning cannabis cultivators, scientists, and successful business owners who can bolster and add operational expertise to your team.
If you are interested in starting a licensed cannabis business in Virginia, contact us today!