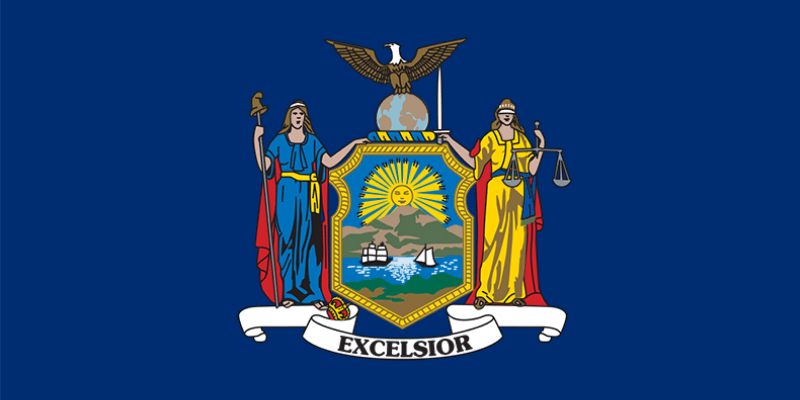 Don't Get Left Behind: Get Your New York Cannabis License
Cannabis legalization continues to sweep across the East Coast as New York State lawmakers reached a deal with Governor Andrew Cuomo on Wednesday, March 31, 2021, to legalize recreational cannabis for adults 21 years and older. New York will join Massachusetts and New Jersey as east-coast states with full legalization measures in place. Now, an estimated 56 million residents in the northeast are free from cannabis prohibition. Senate Bill S854A and A1248 will permit recreational cannabis sales to adults over the age of 21, set up a licensing process for the delivery of cannabis products to customers, and would also permit "lounges" or consumption sites. Under this Bill, adult residents of New York will be allowed to possess up to 3 ounces of cannabis or 24 grams of concentrate and cultivate up to three mature and three immature plants for personal consumption. Although adults can now legally possess and consume cannabis, retail dispensaries are not expected to open until 2022, at the earliest. First, the state must establish its new regulatory agency, the Office of Cannabis Management, and its licensing structure. Based on the historical progress of other states, this is generally a 12-18 month process. The Office of Cannabis Management will be composed of five members-three appointed by the governor, one selected by the State Assembly, and another by the Senate.
As a way of righting wrongs, the legislation also calls for automatic expungement of records for people with previous cannabis convictions for activities no longer criminalized. Persons previously convicted of possessing three ounces or less will be subject to expungement and re-sentencing. "Passage of this bill will mean not just legalizing marijuana, but also investing in education and our communities, and it brings to an end decades of targeting people of color under state and federal drug laws. This legal industry will create jobs across our state, including for those who have had their lives upended by years of unjust drug laws," said Assembly Speaker Carl Heastie.
In addition to legalizing recreational cannabis for adult use, the new law will further develop the existing medical cannabis program by expanding the list of qualifying medical conditions and the permission of new product options. For example, flower products, which were previously not allowed under New York's medical program, may be permitted under the new expansion. Which marks a monumental change for the program as flower and pre-roll sales account for nearly 70% of cannabis sales across the US as raw-flower is the preferred method of consumption.
Recreational cannabis sales will be subject to a 13 percent totalsales tax in New York, combining a state tax of 9 percent and a local tax of 4 percent. Of the 9 percent state sales tax, 40 percent would go to communities of color most harmed by the war on drugs, 40 percent would go to education, and the remainder would go to anti-addiction efforts. Additionally, local governments and municipalities will have the option to opt-out of retail sales. But shouldthey? According to the New York State Governors office, recreational cannabis sales are expected to reach $3.5B per year, raising $350 million in annual revenue and creating an estimated 60,000 new jobs. Colorado, the nation's most mature cannabis market, brought in $2Bin recreational sales in 2020, was outpaced only by California at $4.4B. New York is the 16th state in the Union to legalize adult-use cannabis. However, it is only the fourth state to have passed legalization efforts through the Legislature. Previously only Illinois, Vermont, and Virginia have accomplished this. This year, several other states, including New Mexico, Connecticut, and Rhode Island, are also looking to pass adult-use bills through the legislative process. With additional states considering medical cannabis programs and others looking to expand into recreational cannabis, there is more pressure than ever for the federal government to ease federal restrictions on cannabis. Recent Gallup Polls from the Fall of 2020 show that more than 2/3 of American's believe that cannabis should be made legal.
The Office of Cannabis Management will ultimately determine the specific details of the program, including the types of products allowed advertising and marketing rules, packaging and labeling rules, the number of licenses allowed, the application and licensing process, and the implementation of a social equity program. Applicants can pursue licenses for both cultivation and processing, OR for distribution, OR for retail, but are NOT permitted to be vertically integrated. Retail licensees may not have direct or indirect ownership in more than three retail locations, which is a somewhat unique approach to the legal cannabis market. The only other states that prohibit or limit vertical integration include California, Washington, and Illinois. This regulatory structure closely models traditional alcohol distribution models. Although there is no timeline in place regarding when applications will become available or any indication of how many licenses will be available, you can expect the licensing process to be very competitive. With a multi-billion-dollar industry up for grabs, licensees can anticipate a highly aggressive market that will require operators to differentiate themselves. Don't get left behind! Start planning and developing a cohesive business and financial plan now.
If you're interested in pursuing a cannabis business in New York, partnering with a team of experienced industry veterans can help navigate your company to success. Contact us today to learn how Catalyst-BC can help your company succeed in New York's cannabis industry.