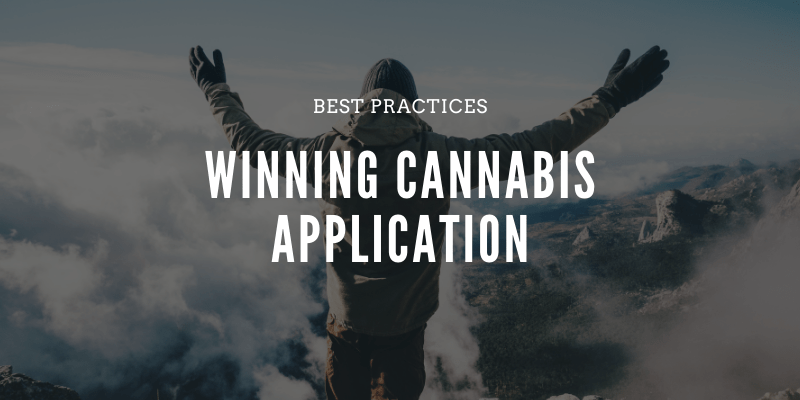 Winning Application Submission: Best Practices
Safety, diversity, funding and smart planning are key ingredients to submitting a winning application
Even though half of U.S. states and the District of Colombia now permit the possession of medical or recreational cannabis, state regulatory bodies differ greatly in their approaches to managing our industry. In Washington, anyone over the age of 21 can legally possess one ounce of usable cannabis and/or seven grams of concentrate. In Minnesota, patients are only allowed to purchase non-smokable cannabis in pill, liquid or oil form.
Given these substantial differences, it is no surprise that the application process to open a dispensary or cultivation facility also varies from state to state. The question I am most often asked (and catch myself mulling over late at night) is what can applicants do to ensure their success, regardless of where they are applying?
Recently we helped a client secure one of the first 15 licenses issued to grow medical cannabis in Maryland. The Maryland application process was particularly unique because most of the applicants had political or law-enforcement ties, or were connected to successful out-of-state growers. That experience, along with our work in places like Arizona, Colorado and Florida, has shown me the importance of teamwork, diversity and security in developing a winning application.
So here are my suggestions for ensuring a successful submission, regardless of which state you are operating in:
Build the Right Team. My dad likes to say, "Use the right tool for the right job." I think the same is true about creating the team for your application. Do not assume one or two people will be able to fill all of the required roles. You will need experts in a range of different areas including medicine, pharmacology, capital investment, cultivation, real estate, security and law.
Focus on Diversity. 

I think one of the reasons we have been successful in helping clients secure applications (we are six for six, in six different states) is our commitment to gender, racial and even geographic diversity. For example, we recently helped a client secure a license in an economically underdeveloped area. I think our choice to headquarter the new business outside of the metropolitan corridor was at least partially responsible for our success.

The Devil is in the Details. According to ArcView Market Research, the cannabis industry is expected to be worth $23 billion by 2020. If you want to be one of the organizations selected by your state to sell cannabis, you need to have your act together. Most applications ask incredibly detailed questions. Therefore it is essential that you answer them thoroughly and accurately. All answers should be in compliance with your state's regulations.
Put Safety First. You will need a comprehensive plan that takes all aspects of security into account. This includes everything from hiring security guards to purchasing cameras, and implementing internal anti-theft procedures. Regardless of the size of your operation, safety should be a primary consideration.
Secure Funding. Successful cannabis businesses require capital. It's important to be realistic about the amount of money you will need to have on hand. Application costs typically range from $500,000 to $1 million. This will cover things like hiring an architect or leasing land. Ideally, your organization will have another $5 to $10 million or more available to start your project once you've been approved so that you can quickly become operational.
Connect With Your Community. It is essential to consider the impact of your business on the community. Being a good corporate citizen means being transparent and engaging in a two-way dialogue with neighbors, government officials and patients. I strongly recommend that my clients develop a comprehensive community outreach plan that designates which organizations they plan to work with, (hospitals or universities, for example) and what the nature of those partnerships will be.
Leif is now the Chief Marketing Officer of Catalyst BC and spends the majority of his time helping clients secure licenses in newly legal states and turn those opportunities into profitable cultivation operations, extraction facilities and dispensaries. His areas of expertise include licensing & compliance, large-scale facility management and retail operations.  Follow Leif at LinkedIn.